Our cities are losing their trees.
You can help reverse the decline.
Each tree you plant and care for makes your neighborhood healthier and more livable.
Benefit of Trees
Cleaner Air – Trees clear tons of pollution from our air each year.
Reduced Global Warming Pollution – an average city tree will absorb a ton of carbon dioxide over its lifetime.
Increased Home Value – trees can increase your home's selling price by 5, 10 or even 20 percent.
Beauty and Grandeur – such as colorful fall leaves and evergreens in our gray winters.
Cleaner Water in Our Streams – trees hold and filter large amounts of water, reducing flooding and saving ratepayers millions of dollars each year.
Healthier Birds and Other Wildlife – trees in yards and parks provide valuable habitat and help protect salmon streams.
Tips on Planting and Caring For Trees
Choose the Right Tree For Your Landscape – Consider how large it will grow and whether your yard provides the right sunlight, space, soil and moisture conditions. Ask nursery staff for advice, or see below.
Give Your Tree a Good Start – Fall is the best time to plant a tree. Dig a hole 2-3 times wider but not deeper than the root ball, and backfill with native soil. Mulch, leaving a hand-width area around the trunk open, and water thoroughly.
Trees Need Water in Summer – For the first three years, water is crucial for the tree to survive and grow strong roots. Even mature trees need one or two good soakings a month during the hot, dry season.
Proper Pruning Will Help Trees Stay Healthy – Prune young trees to create a strong structure and to remove dead, damaged, diseased, crossing and rubbing branches. Poor pruning can seriously damage your tree, so consider hiring a certified arborist.
Cutting the Top Off Your Tree Starves It – This makes it prone to rot and can make it a less stable or even hazardous tree. Topping will not keep your tree small and will create a maintenance headache.
Protect the Critical Root Zone of Trees – Most tree roots are within the top two feet of soil, extending well beyond the ends of branches. Building a patio or deck or replacing a sewer line can sever tree roots and eventually kill the tree.
Remove Invasive Plants – English ivy is a noxious weed. As it grows up your tree, it can kill it. Remove the ivy or cut an ivy-free ring around the tree's base.
References & Resources
Right tree, right place.
The Arbor Day Foundation has information on choosing the right tree — visit Arbor Day Foundation.
Great Plant Picks lists almost 500 plants, including 139 trees and conifers, which are easy to grow, hardy, and resistant to insects and diseases — visit Great Plant Picks.
Pruning Trees
Plant Amnesty provides basic pruning tips for several types of trees and shrubs, including what to do instead of topping your tree – visit Plant Amnesty.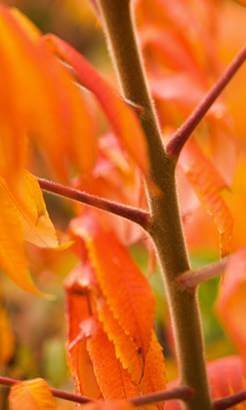 More About Our Services