June 2017: Mulching & summer pruning
May 2017: Spring aeration and overseed
Mar 2017: Mulching, topdressing, aeration & overseeding. OH MY!
Feb 2017: Hello 2017! Snow Storm, Winter Services
Dec 2016: Effective Microorganisms, Dormant Oils, Lighting & THANK YOU!
Oct 2016: Schedule Your Winter Pruning
Oct 2016: Best of Western Washington 2016
Sept 2016: Fall Aeration and Overseed
Sept 2016: Compost Tea, Food Drive, Aeration & Overseed and City Voter Contest
Aug 2016: Corn Gluten, Drought Stress & Recycling!
Jun 2016: Mulch, Watering, New Landscape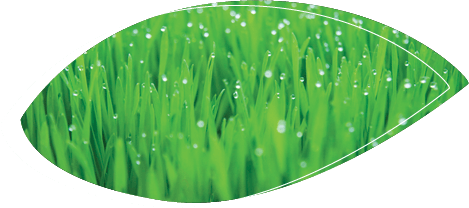 August 15, 6:30-9 pm. Think Like a Beaver: Beaver Biology & Management. Fall City Library. FREE. Learn cost-effective ways to outsmart nuisance beavers impacting your property. King Conservation District class. Register here.
August 16, 8:30 am-12 pm. Using Native Plants in the Landscape. Center for Urban Horticulture, Seattle. Explore the cultivation and design uses of different types of Puget Sound native plants and cultivars. Register here.
August 19, 10 am-12 pm. Basic Canning 101. Rainier Beach Urban Farm and Wetlands. Learn how to safely can jams, tomatoes, chutneys, quick pickles and more in this hands-on class. Hosted by Tilth Alliance. Register here.
August 19, 10 am-12 pm. Start Your Fall and Winter Garden. McAuliffe Park, Kirkland. Learn about overwintering veggies and hardy greens, how to choose and start the right seeds and more. Hands-on. Hosted by Tilth Alliance. Register here.
August 25, 8:30-9:30 pm. Successful Sustainable Landscape Practices That Balance Environmental Needs & Customer Expectations. Farwest Show, Portland, OR. Ladd Smith tells how to make sustainable landscape management more successful. Sponsored by Oregon Association of Nurseries.
In Harmony co-owner Ladd Smith teaches many informative and entertaining classes each year on natural approaches to lawn and landscape care. Contact us to inquire about having Ladd teach a class for your community or group.
Eco-friendly gardening hacks to start the year off right, The Herald
King County honors six Bothell and Kenmore businesses for waste prevention, Bothell/Kenmore Reporter
Five myths of sustainability, by Ann Lovejoy, Kitsap Sun
Bothell landscaper a composting guru, Everett Herald
In Harmony-designed rain garden featured in "15 ways to prepare your yard for El Niño," Sunset
In Harmony-designed rain garden, Sunset Magazine
In Harmony co-owner Mark Gile on choosing a sustainable bank, Entrepreneur Magazine
"The dirt on grass" – In Harmony and natural lawns, Seattle Metropolitan
Don't let your garden be a time hog, from In Harmony co-owner Ladd Smith, Bothell Reporter
Ann Lovejoy on In Harmony, Clean Air Lawn Care and a sustainable lawn care alternative, Seattle Post-Intelligencer
Ann Lovejoy on In Harmony's knowledge of dry gardens and sustainable design, Seattle Post-Intelligencer
Tips for natural lawn care, from In Harmony co-owner Ladd Smith, Bothell Reporter
In "Grass Warfare," co-owner Mark Gile says In Harmony encourages customers to choose organic weed programs, Wall Street Journal
How gardeners can help with problem of disappearing honeybees, by In Harmony co-owner Ladd Smith, Bothell Reporter
In Harmony's organic-based approach was featured in "Get a greener yard," Everett Herald
In Harmony's eco-friendly landscapes for the Street of Dreams featured native and drought-tolerant plants, permeable pavement, and meadow spaces as lawn alternatives. One home was voted "Best Landscaping" and "Best of Show" by professional judges. Read the details: