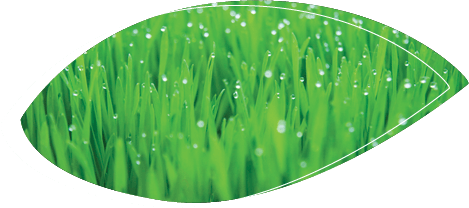 February 16, 10 am-3 pm. Everything's Coming Up Roses! Seattle Rose Society Seminars. Learn about rose pruning; rose selection; disease control; and planting, mulching, feeding and fertilizing your roses. Sky Nursery, Shoreline.
February 20, 6:30-8:00 pm. Native Plant Landscaping for Yards & Streamsides. Explore the many benefits of using native plants and how to reduce plant die-off, save money, create wildlife habitat and improve your aesthetic. Pre-register for 10% discount at KCD Native Plant Sale. Shoreline Public Library. Class repeats February 25 in Auburn and March 2 in Kent. Info on King Conservation District website.
February 20-24. Northwest Flower & Garden Festival. Over 20 display gardens, 100 free world-class seminars, and garden and vintage marketplaces. Washington State Convention Center, Seattle. Info and tickets at garden show.com.
February 28, 17 pm. Eat Your Yard: Edible Landscape Design. Learn how to include edibles among your existing landscape, not just in the vegetable garden. Explore how selecting edible landscape trees, shrubs and annuals can feed the family year round. Redmond Library. Cascade Water Alliance. Register here.
March 2, 9 am-4 pm. Prune-A-Thon, A Plant Amnesty Benefit. Consultations with garden designers and arborists, tool care and sharpening, demonstrations about pruning several types of trees and shrubs. Sky Nursery, Shoreline.
March 7, 7 pm. Natural Yard and Lawn Care. Learn natural yard care steps that can help you enjoy your landscape more and also save you time, money and water. Includes weed control strategies and preparing your landscape for the hot, dry summer months. Taught by In Harmony co-owner Ladd Smith. Issaquah City Hall. Cascade Water Alliance. Register here.
March 11-April 15 (6 Mondays + 2 field trips). Introduction to Plant Identification in the Field. Learn how to recognize about 25 of the most common plant families found in Washington. Register on the UW Botanic gardens website.
In Harmony co-owner Ladd Smith teaches many informative and entertaining classes each year on natural lawn and garden care. Contact us about having Ladd teach a class for your community or group.
Eco-friendly gardening hacks to start the year off right, The Herald
King County honors six Bothell and Kenmore businesses for waste prevention, Bothell/Kenmore Reporter
Five myths of sustainability, by Ann Lovejoy, Kitsap Sun
Bothell landscaper a composting guru, Everett Herald
In Harmony-designed rain garden featured in "15 ways to prepare your yard for El Niño," Sunset
In Harmony-designed rain garden, Sunset Magazine
In Harmony co-owner Mark Gile on choosing a sustainable bank, Entrepreneur Magazine
"The dirt on grass" – In Harmony and natural lawns, Seattle Metropolitan
Don't let your garden be a time hog, from In Harmony co-owner Ladd Smith, Bothell Reporter
Ann Lovejoy on In Harmony, Clean Air Lawn Care and a sustainable lawn care alternative, Seattle Post-Intelligencer
Ann Lovejoy on In Harmony's knowledge of dry gardens and sustainable design, Seattle Post-Intelligencer
Tips for natural lawn care, from In Harmony co-owner Ladd Smith, Bothell Reporter
In "Grass Warfare," co-owner Mark Gile says In Harmony encourages customers to choose organic weed programs, Wall Street Journal
How gardeners can help with problem of disappearing honeybees, by In Harmony co-owner Ladd Smith, Bothell Reporter
In Harmony's organic-based approach was featured in "Get a greener yard," Everett Herald
In Harmony's eco-friendly landscapes for the Street of Dreams featured native and drought-tolerant plants, permeable pavement, and meadow spaces as lawn alternatives. One home was voted "Best Landscaping" and "Best of Show" by professional judges. Read the details: