May 2017: Spring aeration and overseed
Mar 2017: Mulching, topdressing, aeration & overseeding. OH MY!
Feb 2017: Hello 2017! Snow Storm, Winter Services
Dec 2016: Effective Microorganisms, Dormant Oils, Lighting & THANK YOU!
Oct 2016: Schedule Your Winter Pruning
Oct 2016: Best of Western Washington 2016
Sept 2016: Fall Aeration and Overseed
Sept 2016: Compost Tea, Food Drive, Aeration & Overseed and City Voter Contest
Aug 2016: Corn Gluten, Drought Stress & Recycling!
Jun 2016: Mulch, Watering, New Landscape
May 2016: Mulching & Pruning 2016
May 2016: Spring 2016
Mar 2016: Spring Aeration & Over-seed 2016
Mar 2016: Happy 2016!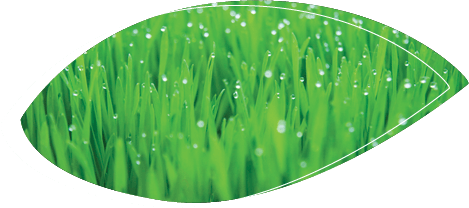 June 19-25. National Pollinator Week. Find out about how to protect pollinators here. And watch for our blog post on June 20 with more details about pollinators in the garden.
June 21, 8:30 am-12:00 pm. Manageable Maintenance. UW Botanic Gardens, Seattle. FREE. How to correctly maintain naturalistic landscapes, such as rain gardens and wildlife-friendly plantings. You may be eligible for up to 100% of the cost of your rain garden or cistern. Also offered on June 20 at Capitol Hill Library, Seattle. Info here.
In Harmony co-owner Ladd Smith teaches many informative and entertaining classes each year on natural approaches to lawn and landscape care. Contact us to inquire about having Ladd teach a class for your community or group.
Eco-friendly gardening hacks to start the year off right, The Herald
King County honors six Bothell and Kenmore businesses for waste prevention, Bothell/Kenmore Reporter
Five myths of sustainability, by Ann Lovejoy, Kitsap Sun
Bothell landscaper a composting guru, Everett Herald
In Harmony-designed rain garden featured in "15 ways to prepare your yard for El Niño," Sunset
In Harmony-designed rain garden, Sunset Magazine
In Harmony co-owner Mark Gile on choosing a sustainable bank, Entrepreneur Magazine
"The dirt on grass" – In Harmony and natural lawns, Seattle Metropolitan
Don't let your garden be a time hog, from In Harmony co-owner Ladd Smith, Bothell Reporter
Ann Lovejoy on In Harmony, Clean Air Lawn Care and a sustainable lawn care alternative, Seattle Post-Intelligencer
Ann Lovejoy on In Harmony's knowledge of dry gardens and sustainable design, Seattle Post-Intelligencer
Tips for natural lawn care, from In Harmony co-owner Ladd Smith, Bothell Reporter
In "Grass Warfare," co-owner Mark Gile says In Harmony encourages customers to choose organic weed programs, Wall Street Journal
How gardeners can help with problem of disappearing honeybees, by In Harmony co-owner Ladd Smith, Bothell Reporter
In Harmony's organic-based approach was featured in "Get a greener yard," Everett Herald
In Harmony's eco-friendly landscapes for the Street of Dreams featured native and drought-tolerant plants, permeable pavement, and meadow spaces as lawn alternatives. One home was voted "Best Landscaping" and "Best of Show" by professional judges. Read the details: