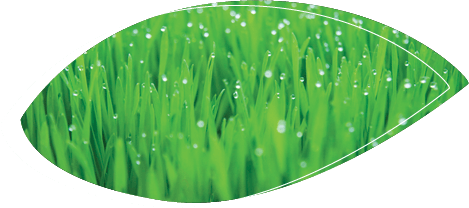 October 4, 6:30-8:30 pm. Beautify and Care for Your Streamside Property. Learn ways you can support wildlife, enhance your property and reduce maintenance needs. Redmond Library. Info and registration here.
October 13, 6-9 pm. Tree Hugger Bingo. Have fun, win plants and help raise funds for Plant Amnesty. North Seattle Community College. Contact PlantAmnesty at info@plantamnesty or call 206-783-9813 (Mon-Fri, 10 am-3 pm) to register.
In Harmony co-owner Ladd Smith teaches many informative and entertaining classes each year on natural lawn and garden care. Contact us about having Ladd teach a class for your community or group.
Eco-friendly gardening hacks to start the year off right, The Herald
King County honors six Bothell and Kenmore businesses for waste prevention, Bothell/Kenmore Reporter
Five myths of sustainability, by Ann Lovejoy, Kitsap Sun
Bothell landscaper a composting guru, Everett Herald
In Harmony-designed rain garden featured in "15 ways to prepare your yard for El Niño," Sunset
In Harmony-designed rain garden, Sunset Magazine
In Harmony co-owner Mark Gile on choosing a sustainable bank, Entrepreneur Magazine
"The dirt on grass" – In Harmony and natural lawns, Seattle Metropolitan
Don't let your garden be a time hog, from In Harmony co-owner Ladd Smith, Bothell Reporter
Ann Lovejoy on In Harmony, Clean Air Lawn Care and a sustainable lawn care alternative, Seattle Post-Intelligencer
Ann Lovejoy on In Harmony's knowledge of dry gardens and sustainable design, Seattle Post-Intelligencer
Tips for natural lawn care, from In Harmony co-owner Ladd Smith, Bothell Reporter
In "Grass Warfare," co-owner Mark Gile says In Harmony encourages customers to choose organic weed programs, Wall Street Journal
How gardeners can help with problem of disappearing honeybees, by In Harmony co-owner Ladd Smith, Bothell Reporter
In Harmony's organic-based approach was featured in "Get a greener yard," Everett Herald
In Harmony's eco-friendly landscapes for the Street of Dreams featured native and drought-tolerant plants, permeable pavement, and meadow spaces as lawn alternatives. One home was voted "Best Landscaping" and "Best of Show" by professional judges. Read the details: