May 2017: Spring aeration and overseed
Mar 2017: Mulching, topdressing, aeration & overseeding. OH MY!
Feb 2017: Hello 2017! Snow Storm, Winter Services
Dec 2016: Effective Microorganisms, Dormant Oils, Lighting & THANK YOU!
Oct 2016: Schedule Your Winter Pruning
Oct 2016: Best of Western Washington 2016
Sept 2016: Fall Aeration and Overseed
Sept 2016: Compost Tea, Food Drive, Aeration & Overseed and City Voter Contest
Aug 2016: Corn Gluten, Drought Stress & Recycling!
Jun 2016: Mulch, Watering, New Landscape
May 2016: Mulching & Pruning 2016
May 2016: Spring 2016
Mar 2016: Spring Aeration & Over-seed 2016
Mar 2016: Happy 2016!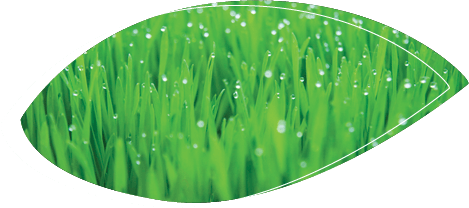 There are many plant sales in May. The UW Botanic Garden published a calendar with details of sales sponsored by garden clubs, nonprofit groups, schools and more. Buy veggie starts or new plants to freshen your garden. See calendar and details here.
May 25, 6:30-8:30 pm. Outsmart Pests: Organic Pest Management. Good Shepherd Center, Seattle. Learn how to avoid chemicals to manage pest bugs, weeds and diseases. Attract beneficial bugs to pollinate crops and reduce harmful insects. Info here.
May 27, 10:00-11:30 am. Grow Great Tomatoes and Heat Crops in Containers. Good Shepherd Center, Seattle. This FREE class covers soil preparation, choosing containers and soil, the best varieties, techniques to trap heat and ongoing maintenance. Also offered on June 17. Info here.
June 3, 10:00-11:30 am. The NEW Smart Sprinkler Timers. Woodinville Water District. Find out what makes new irrigation timers so smart, how they can reduce your water bill and some differences between the many smart timers available. Info here.
June 13, 7:00-8:30 pm.RainWise Workshop. Central Area Senior Center, Seattle. FREE. Learn about applying for a rebate from Seattle Public Utilities and King County for up to 100% of the cost of your rain garden or cistern. Also offered on June 20 at Capitol Hill Library, Seattle. Info here.
June 15, 5:30-7:00 pm. Plants That Shine In The Sun. King County Water District 90, Renton. Learn about sun-loving, drought-tolerant plants that are perfect for home gardens. Also water-saving gardening tips such as mulching and efficient watering methods. Info here.
In Harmony co-owner Ladd Smith teaches many informative and entertaining classes each year on natural approaches to lawn and landscape care. Contact us to inquire about having Ladd teach a class for your community or group.
Eco-friendly gardening hacks to start the year off right, The Herald
King County honors six Bothell and Kenmore businesses for waste prevention, Bothell/Kenmore Reporter
Five myths of sustainability, by Ann Lovejoy, Kitsap Sun
Bothell landscaper a composting guru, Everett Herald
In Harmony-designed rain garden featured in "15 ways to prepare your yard for El Niño," Sunset
In Harmony-designed rain garden, Sunset Magazine
In Harmony co-owner Mark Gile on choosing a sustainable bank, Entrepreneur Magazine
"The dirt on grass" – In Harmony and natural lawns, Seattle Metropolitan
Don't let your garden be a time hog, from In Harmony co-owner Ladd Smith, Bothell Reporter
Ann Lovejoy on In Harmony, Clean Air Lawn Care and a sustainable lawn care alternative, Seattle Post-Intelligencer
Ann Lovejoy on In Harmony's knowledge of dry gardens and sustainable design, Seattle Post-Intelligencer
Tips for natural lawn care, from In Harmony co-owner Ladd Smith, Bothell Reporter
In "Grass Warfare," co-owner Mark Gile says In Harmony encourages customers to choose organic weed programs, Wall Street Journal
How gardeners can help with problem of disappearing honeybees, by In Harmony co-owner Ladd Smith, Bothell Reporter
In Harmony's organic-based approach was featured in "Get a greener yard," Everett Herald
In Harmony's eco-friendly landscapes for the Street of Dreams featured native and drought-tolerant plants, permeable pavement, and meadow spaces as lawn alternatives. One home was voted "Best Landscaping" and "Best of Show" by professional judges. Read the details: